Pro Auto N.Y.A. Bull Riding is BACK!
 The Sibley County Fair Board held its sixth annual Bull Riding Event at the Fairgrounds in Arlington, Minnesota Friday and Saturday, September 7 and 8, 2018. Over 4,000 people were in attendance to enjoy the bull riding, mutton bustin', excitement and help raise over $30,000 for Jared Allen's Homes For Wounded Warriors charity and nearly $150,000 to date. Bull riders and bulls from across the United States competed for titles and money, including some PBR final bulls and a $15,000 Bounty Bull.
 In 2021, the Sibley County Fair Board will offer another 2-day event Friday, September 10 and Saturday, September 11 at the Fairgrounds in Arlington which will include a live auction, Gun raffle, and mutton busting for the kids. We would like to invite you to help us make the 2021 event as successful as possible and become a sponsor at a level of your choice!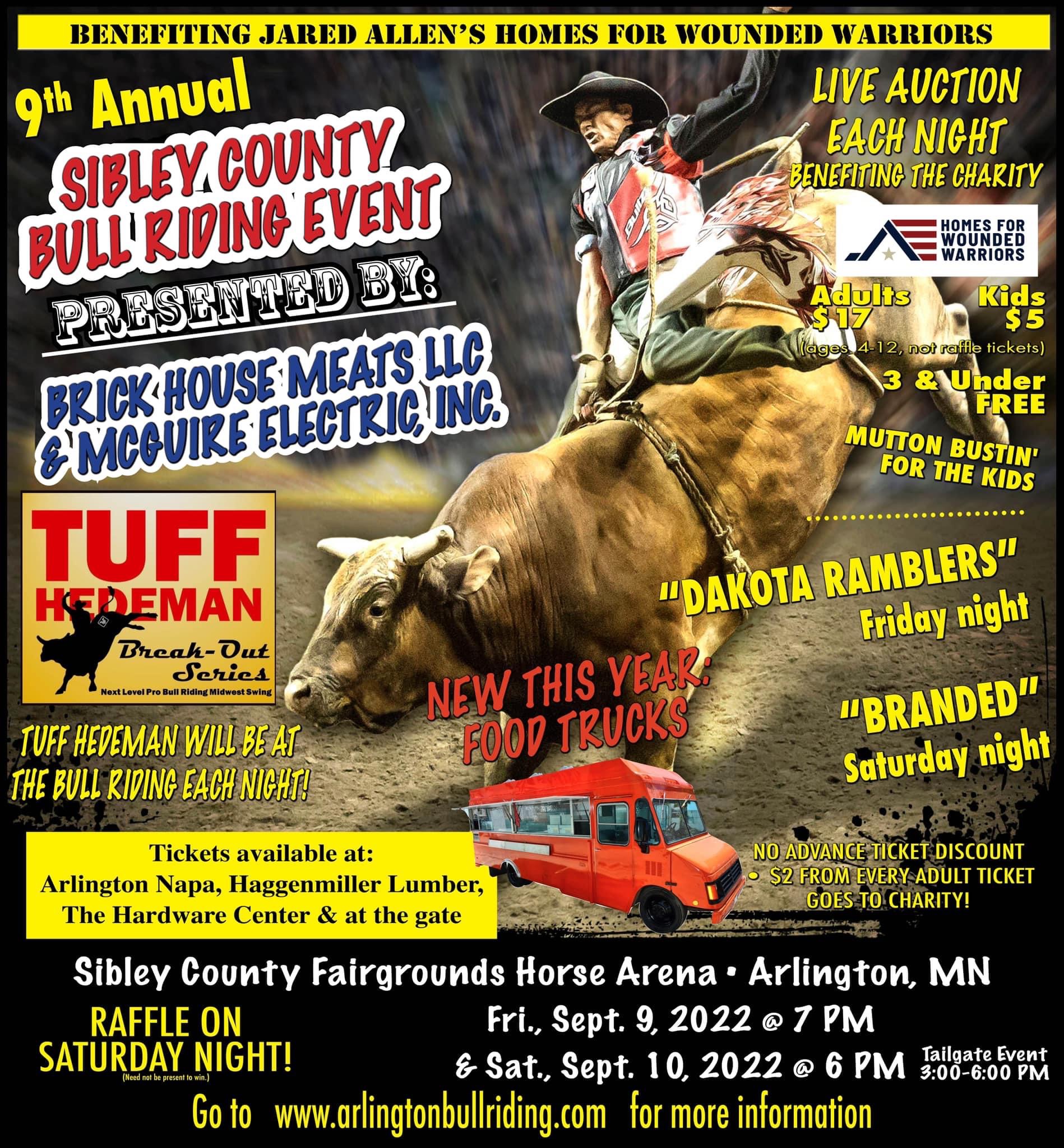 Last year's event raised $30,000 for Jared Allen's Homes for Wounded Warriors. In accumulation from 2013-2018, the Bull Riding Event has raised and donated nearly over $150,000 to this charity.
Jared Allen's Homes for Wounded Warriors is a non-profit organization created for the sole purpose of raising money to build or modify the homes of America's injured military veterans, making them handicap accessible and comfortable. Learn more at HomesForWoundedWarriors.com