Bull Riding is BACK!
Mark your calendars for the 10th Annual Sibley County Bull Riding Event! The Sibley County Fair Board is thrilled to announce that we will be hosting a fantastic two-day affair on Friday, September 8 and Saturday, September 9 at the scenic Fairgrounds in Arlington. This eagerly anticipated event will feature a variety of attractions, including a captivating live auction, an exhilarating gun raffle, and delightful mutton busting for the young ones. We cordially extend an invitation to you, as we believe your support can contribute significantly to the success of the 2023 event. We would be honored if you choose to become a sponsor, and we offer you the flexibility to select a sponsorship level that aligns with your preferences. Together, let's make the 2023 event an unforgettable experience for all attendees!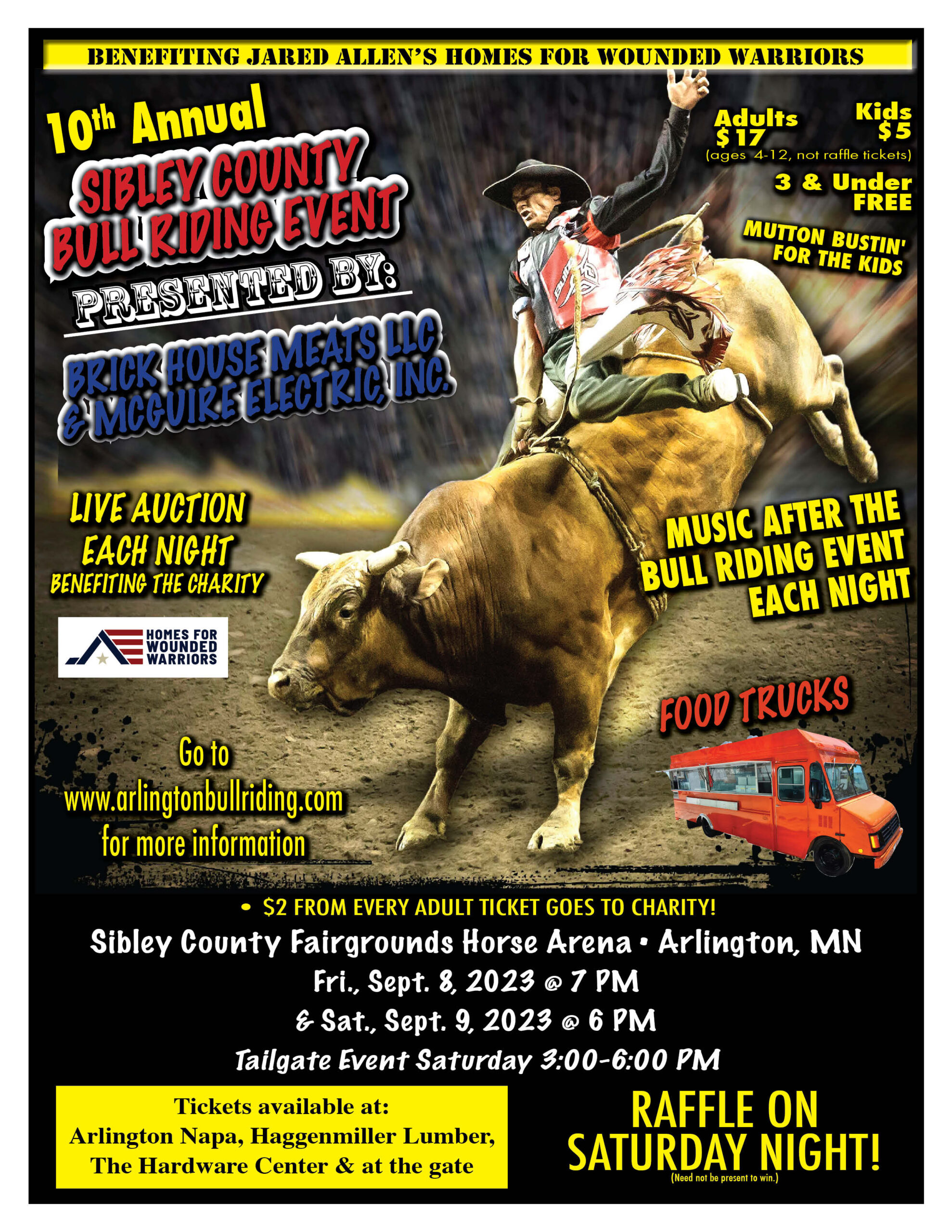 For more than a decade, the Arlington Bull Riding Event has made a significant impact by raising funds for Jared Allen's Homes For Wounded Warriors. Over this extended period of time, the event has successfully generated an impressive sum of over a quarter of a million dollars. These funds have played a crucial role in supporting the construction and renovation of homes for our brave military veterans who have been injured in the line of duty. The dedication and generosity of our supporters have helped make a tangible difference in the lives of those who have sacrificed so much for our country.
Jared Allen's Homes for Wounded Warriors is a non-profit organization created for the sole purpose of raising money to build or modify the homes of America's injured military veterans, making them handicap accessible and comfortable. Learn more at jah4ww.com